Arcade Fire Reflektor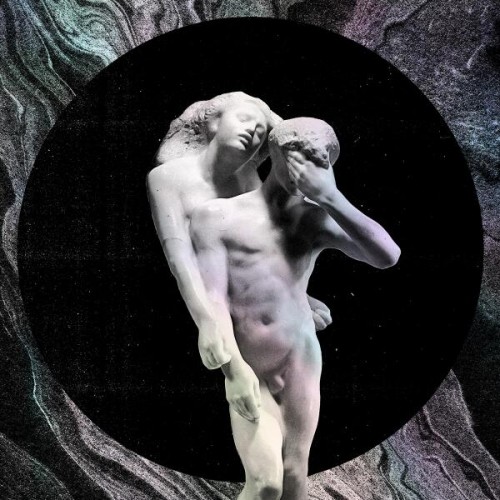 In Friday's edition of "What's New(s)?" I featured a clearinghouse of coverage on the upcoming Arcade Fire release Reflektor. There were promises of another show tonight on 9/9 (which will be occurring), whispers of a possible tracklist, and plans to release the title single. The single "Reflektor" is now out and fan account Arcade Fire Tube is pointing to the New Zealand iTunes listing as evidence that there's a double album in store. As for the Anton Corbijn directed video, it's out now and the nearly 8 minute piece features the band in noirish scenes dawning giant heads that would make N64-era Donkey Kong proud. And as if that weren't enough, the band is also offering an interactive-video for the James Murphy produced title-track (which features backing vocals from David Bowie), in a similar vein to the still breathless project the "The Wilderness Downtown". Finally, the picture you see above of an August Rodin sculpture of Greek figures Orpheus and Eurydice may in fact be the album cover for the mysterious Reflektor when it hits shelves on October 29.




My Bloody Valentine hit the U.S.
It's been a long time since My Bloody Valentine properly savaged the eardrums of their fans across the pond, but come November they'll be doing just that. The shoegaze perfecters are touring in support of their stellar new album m b v and will hit 5 U.S. cities while also stopping over in Canada for a pair of shows. If you've never experienced the endless waves of MBV reverb wash over you live, this may just be your best opportunity to take a dip.
11-1 St. Paul, MN - Roy Wilkins Auditorium
11-3 Chicago, IL - Aragon Ballroom
11-5 Toronto, Ontario - The Kool Haus
11-6 Montreal, Quebec - Metropolis
11-7 Boston, MA - House of Blues
11-9 Philadelphia, PA - Electric Factory
11-11 New York, NY - Hammerstein Ballroom
Full-set Roma Orion 5/29/2013
Check back in tomorrow for more of the newest in new(s).