Beck shares a new song

After teasing a new song in the trailer for his upcoming album Morning Phase on Friday, Beck has released the first taste of his upcoming 12th studio LP with "Blue Moon". The record has been touted as a "companion piece" to 2002's lush Sea Change and the carefully strummed first single confirms the reports. Beck's voice hovers above the acoustic and orchestral strings, resonating "don't leave me on my own" during the chorus.
Morning Phase, Beck's follow-up to 2008's sorely under-appreciated Modern Guilt will be released February 25th through Capital Records.



Death Grips working on a new album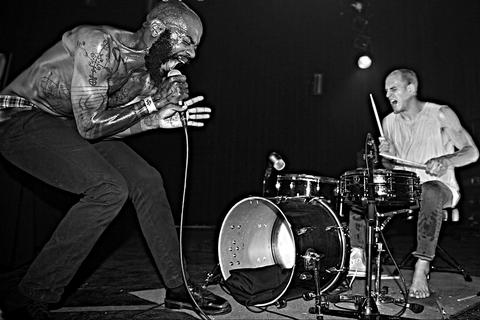 Experimental-rap/punk group Death Grips can be accused of being many things, but lazy isn't one of them. Since the three-piece's clamoring debut in 2011, they've released three LPs, including two in 2012 and the phenomenal 2013 manifesto Government Plates.

According to drummer Zach Hill, the group doesn't have any intent to slow down in 2014.







It's almost impossible to believe that in the incredibly prolific three-decade career, Damon Albarn of Blur/Gorillaz/The Good, The Bad, and the Queen fame has released exactly one solo LP, 2003's largely underwhelming Democrazy. That all changes with the release of Everyday Robots, which Albarn tells Rolling Stone is a sort-of "folk soul project."


Now the project has an accompanying CGI-heavy video for the title-track. The hauntingly skittish "Everyday Robots" which features clanking percussion and scratchy orchestral strings blurs together with cranial scans of Albarn to create an intensely personal video. Director Aitor Thorup calls the piece "a unique digital portrait of Damon" and you can see the artist discuss the making of the clip courtesy of Dazed.


As for the album, a press-release reveals the record will feature contributions by electronic-music luminary Brian Eno and Bat for Lashes' Natasha Khan. Featuring production-work by XL Recordings head Richard Russell, Everyday Robots arrives in the U.S. April 28.



Check back in tomorrow for more of the newest in new(s) and follow @AllFreshSounds on Twitter for updates throughout the day.