Welcome to part three of the four-part countdown of the "Top 40 Albums of 2013." In part 2 we tracked blissfully dark stand-up sets and distant ambient experimentation, went through a madhouse of hip-hop sampledelia, and coasted on tides of soaring choruses. Part 3 is similarly scattershot, targeting everything from politically informed dance music to obsessionist rap and familial pop-rock. Before we "get on with it," let's take a look back at what has been.

40. Kveikur- Sigur Ros
39. Dual- Sampha
38. The Terror- The Flaming Lips
37. ...Like Clockwork- Queens of the Stone Age
36. Whenever, If Ever- The World is a Beautiful Place and I Am No Longer Afraid to Die
35. Wolf- Tyler, the Creator
34. Nobody knows.- Willis Earl Beal
33. The Next Day- David Bowie
32. Fade Away- Best Coast
31. Wondrous Bughouse- Youth Lagoon
30. Ketchup-DJ Mustard
29. Repave- Volcano Choir
28. Bankrupt!- Phoenix
27. Long. Live. A$AP- A$AP Rocky
26. Oh My God- Louis C.K.
25. Push the Sky Away- Nick Cave & the Bad Seeds
24. Silence Yourself- Savages
23. Trouble Will Find Me- The National
22. The Man Who Died in His Boat- Grouper
21. Blue Chips 2- Action Bronson & Party Supplies
20. Monomania- Deerhunter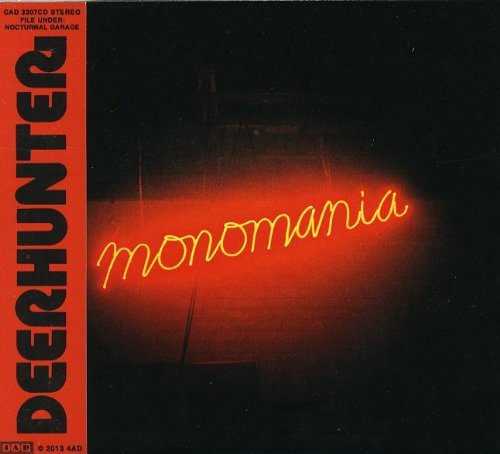 Mono-ma-nia (noun): mental illness especially when limited in expression to one idea or area of thought. (See also Deerhunter's sixth studio LP.) The singular obsession we have on display is garage rock, in all its hiss-ridden glory. Halcyon Digest, the band's last record released in 2010 hinted at this new-found sound. "Don't Cry"s "oooh oooh" intro and breezy shuffle passes for mid-60s Invasion music. Though it's a little bit too clean, the propulsion of "Memory Boy" was rousing like "Double Shot (Of My Baby's Love)" or "It's Cold Outside" once was. But if we're comparing Monomania to any 60s garage-rock compendium, saying it's an extension of Nuggets misses the mark. Bradford Cox and company's latest offering hems closer to Pebbles, the sleazier, forgotten middle-child of the garage rock family.
This is far from a nostalgia act. By dipping back into the past, Deerhunter gives us an alternate-history of the 60s where bubblegum pop never caught on and bands like the Monks and the Sonics reigned supreme. "Leather Jacket II" bloodies up Fonzy's iconic attire with oppressive tape loops, screams, and piercing gamelan. "T.H.M." quiets to a Velvet Underground hush, though the handclaps and bass groove supplied by Josh McKay shares more DNA with Motown than Lou Reed's work. In "96 Tears" fashion, "Back to the Middle" incorporates Farfisa-organ, only to distill love to a "sick sick game," that catches you in an endless cycle. The coyness of the 60s is abandoned in Monomania. In its place, a disarming bluntness comes charging. An echoing Cox has no qualms about calling himself "queer" in "Nitebike", even if that admission would make him an outsider as a kid.
"Pensacola" harkens back to the days of "Mr. Tambourine" with its opening plea to "take me on a trip man," but soon that turns to Cox begging "I could be your boyfriend or I could be your shame." Where Dylan was far from "the twisted reach of crazy sorrow," Cox heads straight towards the dark heart. He mentions "finding ancient language in the blood" in spiky opener "Neon Junkyard". Throughout the course of Monomania, the band sheds that blood with a razor sharp switchblade.


19. 20/20 Experience- Justin Timberlake
(By Joseph Leiber)







It couldn't be any clearer that Justin Timberlake wasn't even trying when he made The 20/20 Experience. It's not like he's shown any drive to pursue music since 2006's FutureSex/LoveSounds. His latest album sounds much more the product of millions of people begging him to just make something than an innate drive to produce good music. He's on his own time here, and he knows it. Fortunately for us, he appears to be very much in love, and what better catalyst for the unmotivated musician than romance?
The 20/20 Experience
begins with a work of true genius- "Pusher Love Girl" is the kind of epic, grandiose pop tune that still knows how to kick off its shoes and lose it on the dance floor. Opening with the biggest of orchestral introductions, the song moves in an effortless glide for the first half before descending into the funkiest of beats with an ear-yanking hook: "I'm just a j-j-j-j-junkie for your love." The rest of the record continues in a similar fashion: An extended, relaxed meditation on severely catchy bits, with each song two variations on a thoroughly enjoyable theme. From "Strawberry Bubblegum"s dramatic first bit to a sugar-sweet second half, wrapping around power ballad "Mirrors", with its radio-friendly main-body and dreamy conclusion, The 20/20 Experience is the work of a brilliant song writer striding through an album on his own terms. It's just too bad that Timberlake has given us so much else we have to forgive him for in 2013, the less said, the better.


18. The Worse Things Get, The Harder I Fight, The Harder I Fight, The More I Love You- Neko Case





I can imagine William Congreve's now famous turn-of-phrase "Heaven has no rage like love to hatred turned, Nor hell a fury like a woman scorned," appearing on Neko Case's tombstone. Were it not for the fact that Congreve penned the line for 1697's The Mourning Bride, the "part-time" New Pornographers member could've been the inspiration. When she's in a joyous mood, her commanding voice shakes the rafters in an ascent towards heaven. On a bad day, when she's "dips*** drunk on cheap perfume" as she recounts in the breakneck "Man", she'll torch your house and drive off in a cloud of dust.


The Worse Things Get... possesses more than a few moments of that famous firebreathing. The aforementioned "Man"s final pay-off has Case reminding a spineless man "you didn't know what a man was, until I showed you." Gender roles be damned, she'll get what she wants. Opener "Wild Creatures" gentle country gait tinctured by quick-fire feedback allows Case to put her dukes up and "fight to be wise." Mirroring real-life, most of the LP's fights aren't physical in nature. No muss, no fuss track "Night Still Comes" concerns a fight for knowledge and understanding, Case turning over past mistakes like a Rubik's Cube in her dirt-stained hands.


A struggle to frame parental neglect makes the album's apotheosis, "Nearly Midnight, Honolulu" white knuckled with emotional grip. Largely acapella, Case depicts a real-life scene of child abuse in
Cinéma vérité

style. "Get the f*** away from me kid!! Why don't you ever shut up??" an irate mother howls, as Case looks on in horror from a bus-stop bench. "I still love you, even if I never see you again," breathes in the final line, demonstrating the powerful connection that can be forged between two people who've experience a similar tragedy. Nowhere near as tragic, "Calling Cards" nonetheless zooms in for a final shot of "calling cards from 20 years," demonstrating time has the greatest sway over a relationship. Lacking: knowledge, confidence, stable parents, and committed relationships its clear Case has been scorned and gone through hell herself. In "Ragtime" she suggests she's invincible. Considering all she's survived, it may be true.


"Nearly Midnight, Honolulu"
17. Nothing Was the Same- Drake





"Born a perfectionist, guess that makes me a bit obsessive," Drake rattles off in the opener of junior release Nothing Was the Same. A bit obsessive?? A "bit obsessive" is giving your hands a second rinse or double-checking the locks on your door before you go to bed. Drake's hip-hop's ultimate obsessive.
Jhené Aiko's tender whir and an airy "40" beat barely mask a chronic case of oversharing in "From Time". He uncovers a skeleton that should've stayed in the closet. "
The one that I needed was Courtney from Hooters on Peachtree, I've always been feeling' like she was the one to complete me. Now she engaged to be married, what's the rush on commitment? Know we were going through some s**t, name a couple that isn't," he spits without stopping. "Marvin's Room" got him in enough trouble for sharing an old voicemail, "From Time" had the real Courtney deleting all social-media accounts the same week Nothing Was the Same dropped.

Not that the relationship in "From Time" suffers in silence. "Furthest Thing"s mechanical clatter hardly conceals Drake's selfishness, which trapped women into thinking "
she was mine and no one else's." He chalks it up to being "young," which is difficult not to label a cop-out. First single "Started from the Bottom" hides Drizzy's obsession in plain sight. For whatever reason, rap's long been concerned with "keeping it real," no one's had to worry about keeping it real quite like a former cast-member of Canadian teen drama Degrassi.
"Boys tell stories 'bout the man, say I never struggled, wasn't hungry, yeah I doubt it n****," he assails; abetted by Mike Zombie's
sturm un drang trap-rap drums. Through the "money and the fame" the notion he's somehow not real continues to stick in his craw. And of course the chest puffing banger "Worst Behavior" repeatedly snarls "motherf***ers never loved us."

"Too Much" sees guest Sampha (already featured in the countdown) soulfully offering "don't think about it too much." Advice best served to album centerpiece "Hold On, We're Going Home". "I got my eyes on you, you're everything that I see," he innocently confesses. Edged out by a muscular bass and disco strut, the sole intent is to get his everything home, the only place they can both be themselves. Staying up to talk all night or have sex, it doesn't matter what they do. The moment isn't as important as the person you share it with. The song's massive success serves to prove, we tolerate obsession when it takes the guise of infatuation. Endlessly cycling through the song's circular melody we see we all have our obsessions. Some of us worry we're being ignored when we don't receive a response to a text after two minutes, or check Twitter constantly. We may "creep" on accounts of people we never talk to in real-life; rationalizing it as "keeping up." We can obsess over a person we love, how much money we have, and the home we live in. We all have obsessions; Drake's just willing to admit to them.
"Hold On, We're Going Home"
16. Government Plates- Death Grips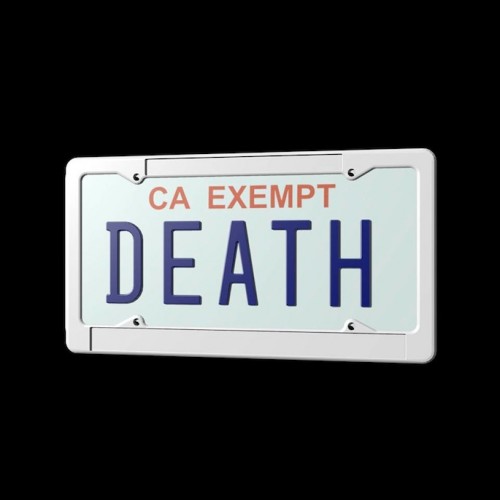 "America is a third-world country and people don't recognize it, and I think that's pretty damn sad, they don't recognize their own country as a third world, third-rate, third-class slum," a righteously indignant
Blaise Bailey Finnegan III fierily proclaims in the epochal Godspeed You! Black Emperor track "Blaise Bailey Finnegan III". Perpetual agitators Death Grips made the recognition and its driving them insane. The churning title track of Government Plates with its bomb blast drums and intergalactic communique operates as a manifesto against American corporate greed that threatened to bring this country to its knees at the end of the last decade. "Big House"s meth-addict meets Super Mario Bros. beat courtesy of electronic manipulator Andy Morin throws a Molotov-cocktail through the ever-strengthening bars of the prison-industrial complex.


Zach Hill's clattering drums set to warp-speed in "Feels like wheel" recall Radiohead's 2000 magnum opus of paranoia "Idioteque". And while "Mobiles working, mobiles chirping" was grounded in the Y2K-dread of a technological meltdown, in the world of Death Grips circa 2013 it packs a whole new meaning. Now with the world a click away, "we've seen too much" and simultaneously not enough. Why worry about police brutality of the glitchy "This is Violence Now (Don't get me wrong)" when we can spend our days in the ignorant bliss of Twitter and Facebook. And more than distracting us from what Death Grips see as the real issues, those chirping mobiles divide us. Division is endemic to closer "Whatever I want (F*** who's watching)". "You'll take what you can get," Ride bellows underneath a waterfall of synthesizer. With the informational flow more segmented than ever, we'll take that which best suits our own needs. Welcome to the technological third-world, where we have all the means to communicate, but lost the ability.



"Whatever i want (F*** who's watching)

15. Doris- Earl Sweatshirt




There's a scene in Forrest Gump that reminds me of 19-year-old rhymeslayer Earl Sweatshirt from the Odd Future crew. Having crossed the Great Divide of the United States and ran for: "three years, two months, 14 days, and 16 hours," he'd picked up numerous followers along the way. When he finally stops in the desert to speak up, everyone quiets down, waiting for a Messianic delivery from the man they'd been following. Instead they hear Gump gently stammer "I think I'll go home now." One enraged man screams, "now what are we supposed to do??"
Facing a fervent crowd of rap-fans awaiting his next move once he came back from American Samoa, Sweatshirt found himself in a similar situation. He's not out of his teenage years and critics are wondering aloud if he's the next Nas. They want him to lead them through the wilderness to the rap promise land. How could he when he hasn't figured his own life out? Atop a prodding piano line in "Chum" he's desperately trying to patch things up with his mom and cops to being
"indecisive, scatterbrained, and frightened

;

" living a fatherless life for the past 12 years. Autobiographical number "Burgundy"

finds Sweatshirt lamenting the loss of his grandmother, guilt-ridden he can't be by her side. "I need the verse, I don't care what you're going through," a dark chopped-and-screwed voice jests in the skipping horn section interlude; showing how little we care about entertainer's actual struggles.
"Sunday" wouldn't be nearly as engaging to TMZ-set were it not for a rocky relationship where
Earl struggles to pick up the phone in hazy beginning and exasperatedly asking "why we argue a lot?"
"Loving you is a little different, I don't like you a lot," Earl confesses, clearly delineating the ease of "like" vs. the difficulties of "love." Doris operates in the same way. "Whoa" captures the "misadventures of a s***-talker" who can move from playing Quidditch to spanking it to a Sears catalog in the span of a song, and make it look easy. Slimy lurcher "Hive", smash cuts to Sweatshirt "
crawling down 'Fax like a rich n**** centipede." And Jandek scored spaghetti-western "Hoarse" leaves "opponents floating with paper and dirty porcelain." The 19-year-old doesn't have all the answers, just the words.

14. Shaking the Habitual- The Knife










Floating above the waters of a musty jungle swamp, the Knife's Karin Dreijer Andersson suddenly stops in opener "A Tooth for an Eye" to screech "rewrite history to suit our needs." The Swedish sibling duo's fourth LP, Shaking the Habitual provides a masterclass in revising history. Over the span of 96 clamorous minutes, Karin and younger-brother Olof topple multinational corporations, furiously rhapsodize about gender roles, aim to human-caused environmental destruction, and clear out every dance floor from Stockholm to San Francisco.
Aforementioned "A Tooth for an Eye" satirizes laissez-faire capitalism, chalking up poverty to a spot of "bad luck." Coming full-force with a statically charged drum beat, "Full of Fire" swaps out Salt-N-Pepa's sex-talk for a discourse on gender studies, "let's talk about gender baby," Andersson cheekily moans. In Andersson's eyes, men have written the story for far too long, and the track's second half which descends into wails unearthed from a purgatorial level of Donkey Kong Country, attempts to reclaim control. Remarkably, Shaking the Habitual's ideology remains intact when the lyrics disappear. "Fracking Fluid Injection"s metal chair scrapes and distended "ahhhhs" won't be soundtracking gas company ads endorsing the controversial procedure any time soon. Scattered desert vocals, rickety woodblocks, and an ADD electro pulse render the now universal activity of "Networking" less social and more satanic, proving every time we log on we surrender a piece of our souls.
Not everything is so existentially bleak though. Andersson shows genuine tenderness amidst the chatter of "Without You My Life Would Be Boring". In spite of the troubled times we live in, Andersson's pledges to "hold on forever." Follow-up "Wrap Your Arms Around Me" acts a spiritual companion, in the midst of a crowd Andersson finds her love and hopes to drown out the noise with untold stories. Past radicals: Michael Foucault, Margaret Atwood, Judith Butler, and yes Fugazi aren't enough to keep you company when the time for revolution comes. You need someone right by your side, willing to die for you.

















*Reporting live from the World News Headquarters, this is Chuck Taylor.*

Chuck Taylor- "Our top story tonight, two as-of-yet unidentified men have gone on a shooting spree i
n Manhattan. We go now to Stewart Plimpkin, can you hear me Stewart?
Stewart- Yes Chuck, I'm here at the South Street Seaport where minutes ago, two figures rose up out of the flotsam of the East River and opened fire. An electronic sob and mechanical finger-snaps came from behind them, as they pumped bullet after bullet into ornate statues of Uncle Sam and outgoing Mayor Michael Bloomberg. The larger of the two men who yelled out "I rifle all of your idols," is believed to be Michael Render, better known as "Killer Mike". The other man accompanying him is Jamie Meline, alias El-P, who viewers may remember served time in the Attica correctional facility for stabbing a local NYC rapper to death with a human tooth. Meline subsequently escaped, and went "
on the lam in a hatchback blasting some rap 's***,' trying not to slam into traffic, with feet on the wheel and hands through the moon roof laughing." NYPD has yet to establish motive, but we believe the duo is...
Chuck- Stewart, I sincerely apologize, we're getting word Render and Meline, who apparently have adopted the moniker Run the Jewels are holding a man hostage at a popular Brooklyn dance-club. For more, we throw to Steven Lepsin, Steven.
Steven-That's right Chuck, I'm here in front of Juniors at 386 Flatbush in Brooklyn, where criminal enterprise "Run the Jewels" is holding a man hostage as we speak. One of the patrons, Sheila Boniface was inside the establishment when the incident began, Sheila please tell us what happened.
Sheila- Well Steven, I was minding my own business, dancing to the music, when suddenly the record began to skip. Everyone slowly stopped dancing and we looked up at the DJ, who had a gun to his temple. These two men, they were demanding his gold-chain, one of them was incredibly spaced out, like he was on magic mushrooms or something. And the other had his arm around a Hispanic woman and was sweating profusely. Then the man on mushrooms, backhanded the DJ, pulled trigger, and ripped the chain off the lifeless DJ's neck. It was like Biggie Smalls leaving someone "all bruised up from the pistol-whipping," but much worse. Then he began to River dance on top of the body, before ducking out the back exit. This is worse day of my...
Chuck-Steven, we're getting a phone call now from men purporting to be Run the Jewels, gentlemen.
Mike (speaks in a muffled tone, a robotic voice is heard in the background repeating "get get get," while drums rattle and an electronic bloop circles)- Listen up because I am only going to say this once, "
My name is Michael Render, and we are the new Avengers, we're here to tell you all your false idols are just pretenders, they're corporation slaves indentured to all the lenders." We're on a mission Chuck to bring rap back to a time when it was actually factual, and anyone who tries to stop us will be left lying in chalk.
Chuck-But why all do all of this Mr. Render, why try and resurrect a dying art-form?
El-P (cuts in, the faint sound of sleigh bells can be heard as its Christmas time and the pair are driving past an elderly man with a Salvation Army tin, a wail of sirens can be heard as police close in.)- Well Chuck, we just want to wake people up, too many people out there are trapped in porcelain, thinking the only rap is commercial s*** that sells a mil-plus. They're asleep and we want to wake them up.
Killer Mike (interjects)- We live in Amerikkka, and there's plenty of folks that would rather see rappers like Spice 1 or Ice Cube hang than hear them speak. They hear some slang and think there's nothing to it. that it's just s***-talking, it isn't Chuck. Every line I saw is true. (The bright glow of the police lights are now in the rear-view mirror of the dirty brown Coupe de Ville, and the sirens drown out Mike.) Chuck they can take our heroes, people like Pimp C and Camu Tao, but we'll never forget them. And soon enough, we'll be dead and in the ground too. Then people will look back on our lives and say "didn't they do well?"


Everything about Haim seems too cool. In radio spots, they non-ironically cover Sheryl Crow, sending legions of indie kids scrambling to download a near 2o-year-old song. They rock leather jackets and dark shades, two things that seemingly will never go out of style. On the cover of their first album Days Are Gone, they pull the age-old band of move of not looking dead ahead at the camera. They may be rookies, but everything about them screams old pros.

And that professionalism extends to more than their image. The musical chops displayed on Days Are Gone could only come from seasoned vets, or in this case sister's who've been practicing for years. There's an old story about country music/gospel duo The Louvin Brothers singing back- to-back as kids to develop their harmonizing, and Haim reminds me of that type of synergy. How else could you explain the impeccable placement of the guitar solo in the effortlessly strutting "Forever"? When eyes are wide open, finally realizing the wild ride a pledge of "Forever" can take you on, a searing solo takes over. "The Wire" comes trotting in with an arena-rock swagger, but quickly humbles itself with a hanging Steve Nicks inspired vocal take, and the "loser" confession of "I'm fumbled it when it came down to the wire."
If live wire emotions threaten to become unruly, the band wisely dials it back; proven on the appropriately titled "Go Slow". They constantly talk of "the heat" of a wildly-burning passion over skittish drum-machine programming and fluttering guitars. If it's any sort of heat, it's a campfire dotting a piece of rugged landscape on a cold winter's night. When a soaring chorus seems inevitable, the turn back halfway up the mountain, knowing the time to call it quits. Musically "Let Me Go" operates in reverse, beginning as an xx lurch before ratcheting up to a jungle groove flecked with organ and guitar. "I will wait," Danielle and Este patiently hum. Why come running out of the gate, when there's still a long ways to go?





Remarkably the best way to summarize Danny Brown's tour-de-force concept record Old is to relate a quote from Arcade Fire's instant-classic "Afterlife".
"After all the hangers-on are done, hanging on to the dead lights, of the afterglow," frontman Win Butler delivers in the faux disco tune. And while the loquacious Brown is light-years removed from the buttoned-down approach of the Montreal natives, that quote perfectly describes Brown post XXX. There he was smoking "blunt after blunt after blunt," and redubbing himself "the adderall admiral." He wanted to die like a rockstar before his career had taken off. Now that the smoke has dissipated and the party's died out, Brown's still sunk in the couch, not wanting to go home because nothing good is waiting there.
On "Torture" one of the most harrowing numbers Old has to offer, Brown can't close his eyes. It has nothing to do with popping one molly too many, the horror witnessed firsthand is so indelible his eyes remain wide open like Alex in A Clockwork Orange. "
Seen another dope fiend beat another with a hammer," he remembers over a disembodied gothic moan. The struggle of his mother to make ends meet documented in the turbulent electronic sea of Purity Ring feature "25 Bucks" soon becomes his own. Little details agonizing over the "arthritis in her fingers, carpal tunnel in her wrist," are a verbal gunshot to the chest. Even a trip to buy bread in seesawing carnival cut "Wonderbread" turns traumatic when Brown hears a shooting he doesn't stop for. Pre drug-days, he was already desensitized.
Side two of Old flips the switch and lets the "good" times of electronic-fueled bangers begin. "Side B (Dope Song)" swears this will be Brown's "last dope song," a promise soon broken in "Dubstep" when Brown reflects on the slow days of slinging "dubs on the step." "Dip"s snaking beat hurls Brown off the wagon at the start of the hook, dipping into uncut MDMA while begging "don't let me get in my zone." All that unseemly partying is forgiven by the time "Float On" draws the curtains closed. A sedate Brown reflects on the breadth of the album in the unembellished bridge. "
Might have a mental breakdown, if it wasn't for these pills here now, and no matter how it gets I hold on. Rolling up this dope to cope I float on, n**** I float on." He'll never forget the things he's seen, no matter how hard he tries.

If you already think something is too high or too low or some grand omission was made, feel free to say so in the comment section, and look for 10-1 to drop tomorrow.