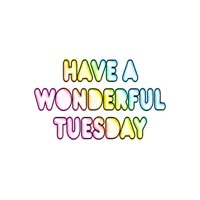 "Club Going Up On A Tuesday"

was a contender for somber club anthem of the year even before Drake lent his sad croon. More seasick than celebratory, the breakout track by Atlanta rapper/singer iLoveMakonnen sounds like a scene from a debaucherous party being rewound. Each heave of

Metro Boomin

and

Sonny Digital's

nauseous synthesizers coughs up a new detail from the night before. A red plastic cup full of stale beer sitting on a wooden counter. A napkin with a smudged phone number in blue pen. The couple in the corner whispering through a fight. iLoveMakonnen's shuffling his feet across the makeshift linoleum dancefloor, tired from "Workin' Monday night, on the corner flippin' hard." When he recalls how much he's made over the stumbling drum machine hits, "at least 3000 on the boulevard," his thin pubescent voice cracks. He's out celebrating on Tuesday because when Friday arrives his head will be hanging and his eyes will be bloodshot. It's partying out of necessity, not habit.
Besides giving the song a higher profile, a trick he's pulled before with

"Versace"

and

"Wildfire,"

Drake further dims the lights in an already dark room. "Upstairs I got Xan's in an Advil bottle," he growls through Auto-Tune in his

"Worst Behavior"

tone. "I don't take them s****, but you do, so I got 'em for you," the Toronto rapper finishes in a gentle falsetto. He's "in too deep" and doing three shows in three nights. Too busy to party, the only escape is in his mind. At the end, he's looking back at the times he and his OVO crew had "the club going up." You're left feeling sorry for Drizzy Drake as iLoveMakonnen's infectious hook starts up again. We all dwell on the good times, when things were brighter. When a party was just a party.