Arctic Monkeys drop new track
The Arctic Monkeys fifth go-around on the LP circuit is entitled AM and it's out September 9 via Domino. To promote the record, the band has already released the stomping "Do I Wanna Know?" and the featherweight "2013" made the rounds as a leak before being taken down by BPI. Today another tune has slipped through the cracks. The unadorned "Why'd You Only Call Me When You're High?" clocks in at under three minutes and sports a plainspoken Alex Turner on lead vocals. Unfortunately that tune has also become a casualty of copyright. That said it is slated to be released as a single in August, so check back in when that moment hits.
R. Kelly tells his "story"
Not far removed from triumphant hometown show at the 2013 Pitchfork Music Festival, R. Kelly returns with the pseudo-autobiographical "My Story", set to appear on his upcoming Black Panties album. Wedding his robo-vocals to trap drums and a subtle guitar strum, Kells grows out of the "Chi-town dirt" and celebrates the wealth that his ascendancy to R&B royalty has afforded him. A fairly subdued 2 Chainz pops up to "roll like cinnamon", while searching for a co-pilot. Just another chapter to add to the audacious R&B book Kelly has authored.
Jim James extends tour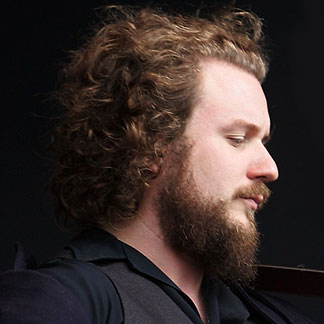 My Morning Jacket's Jim James has added fall dates to his solo-tour in support of the meditative Regions of Sound and Light of God.
Of course you can currently see him with the rest of the band on tour for the massive Americanarama with Wilco and Bob Dylan in tow. The MMJ frontman's vocals will soon be reverberating throughout the Midwest as James stops off at St. Louis' Loufest and the Telluride blues festival. Enjoy a subdued live take of album-cut "State of the Art" and check out the dates after jump.
9/6 - Birmingham, AL - Iron City
9/7 - St. Louis, MO - Loufest @ Forrest Park
9/8 - Madison, WI - Majestic Theatre
9/10 - Omaha, NE - Slowdown
9/11 - Lawrence, KS - Liberty Hall
9/12 - Tulsa, OK - Cain's Ballroom
9/15 - Telluride, CO - Telluride Blues & Brews Festival
Check back in again tomorrow for the newest in new(s).