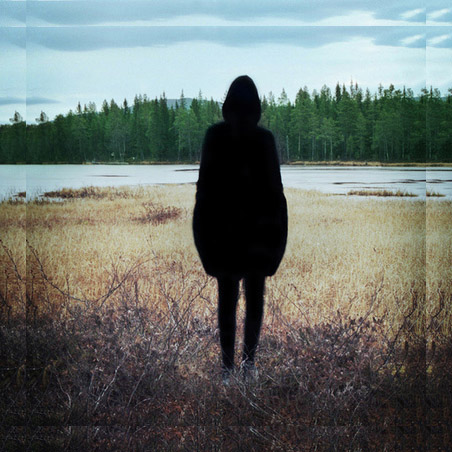 "Would would it be to live a like that wasn't like this?" asks How to Dress Well mastermind Tom Krell. In these week's "Track Attack," I look at that question, examining one of the most moving songs of the year.
A somber violin wails away from the start, informing us this is going to be an emotional ride. The melancholia intensifies as a simple piano figure buoys the track. Rising out of this gloom, is Krell's voice, no longer submerged in the murk of prior How to Dress Well tracks.
In the initial version of this song, released a year earlier, Krell's soulful singing was buried in the lo-fi charm associated with HTDW. As impressive as that cut was, its dark seas drowned Krell's masterfully terse lyrics. That wrong is righted in the "Orchestral Version," bringing the lyrics- now dedicated to a fallen friend to the forefront.
"Suicide Dream 2"- Can't See My Own Face: The Eternal Love 2
"Look at a picture of my father and I look just like him," Krell wistfully reflects early on. Most men reach this point in their lives, no longer desiring to be their childhood hero, but a man of their own. Krell is here now, looking back at his childhood wondering "what was happening in my life?" A thought that falls on deaf ears.
"It's like there's this weight down on my chest," Krell croons. And in a transcendent moment, all the music comes to a halt, Krell's unadorned voice deciding his fate, "there's no air, no air, no air," he sings. In this one moment, Krell ties together all the pressure that comes with trying to be your own man, a pressure that can drag anyone down.
Krell's performance in this track is on a level all it's own, in fact I would go so far as to say it's the most impressive vocal performance turned this year in popular music. It's a shame too, because this is a
one time
approach for Krell, which served as the inspiration for the EP name
Just Once.
He'll now go back to that lo-fi R&B feel he knows so well. It's a disservice to Krell, whose voice alone in the track suggests bottomless wells of pain with its trembling tone. As cleverly cryptic as the lyrics are, they can't help but be overshadowed by that voice. Even if we can't personally identify with Krell or what he's going through, hearing that voice so stark and so alone, transports us to world where we all wait for something we may never see.
"Suicide Dream 2 (Orchestral Version)"- Just Once EP